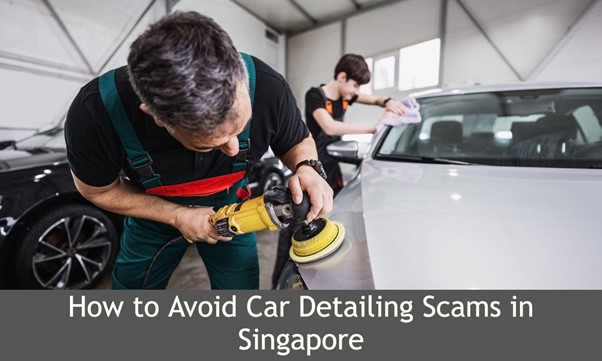 How to Avoid Car Detailing Scams in Singapore
Car detailing is a service that helps to keep the cars looking new and clean.
However, some unscrupulous detailers may try to scam car owners in Singapore by using substandard or counterfeit products or even using fraudulent techniques for completing the job.
To ensure that you only receive quality services from reliable detailers, it is important to be aware of the common car detailing scams in Singapore and how to avoid them.
Common Car Detailing Scams in Singapore
Scammers may try various techniques such as:
Some car detailers will quote you a low price on the phone, but then they add on hidden fees once you get to their shop.
Make sure to always read the fine print before signing any contracts and make sure you know exactly what services are included in the cost.
Some car detailers will offer a "free upgrade" to a more expensive package without telling you how much it will cost until after you have already agreed to the service.
Always ask questions about what is included in each package and get all prices in writing before making any decisions.
The "Unnecessary Services" Scam
This scam involves convincing customers that they need services that aren't necessary, such as an engine steam cleaning or an expensive wax job, when their vehicle could easily be cleaned with cheaper methods or products.
Always do your research and ask questions about why certain services are necessary before agreeing to anything.
The "Do-It-Yourself" Scam
This scam involves charging customers for services they could easily do themselves, such as washing the car or applying wax or sealant products by hand.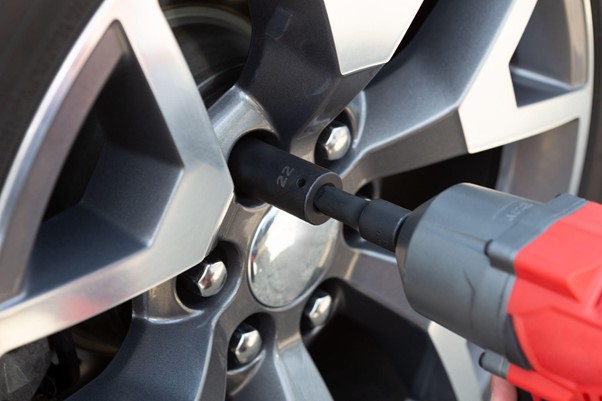 Ask detailed questions about what is included in each service so that you know whether or not it's something that can be done yourself at home for less money.
Some detailers will hire subcontractors to do parts of their work without informing customers beforehand.
This means that they may not be held responsible if something goes wrong with the job or if the subcontractor tries to charge extra money for additional services not originally agreed upon by both parties before the work is done.
Make sure to inquire about who will be doing the work before signing any contracts or paying any money upfront.
The "Cheap Products" Scam
Cheap products often don't last long and can even damage your vehicle over time if used incorrectly or if left on too long without being properly removed afterward (which can happen if a detailer uses cheap products).
Do some research ahead of time and try to find out what kind of products your detailer typically uses so that you know whether or not they're high quality enough to give your vehicle a good clean without damaging it further down the line. 
Many detailers won't refund any money once they've started working on a job even if mistakes were made during it because they've got nothing else invested into it other than time spent working on it (and sometimes materials).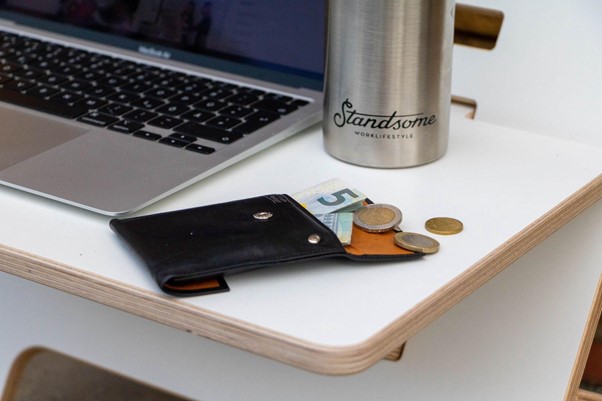 Make sure that all policies regarding refunds are clearly stated before starting work so that there won't be any surprises when it comes time for payment.
This scam involves charging customers more than what was originally agreed upon without informing them beforehand or giving them the option to pay less upfront if they choose not to use all of the services offered in a package deal (such as special treatments).
Ask detailed questions about pricing options before signing any contracts or paying any money upfront so that you know exactly how much you'll be expected to pay by the end of it all.
The "Unprofessionalism" Scam
This scam involves hiring unprofessional employees who may not have proper training in proper detailing techniques.
This can lead to poor results as well as the damage being done accidentally due to a lack of experience with different types of vehicles and materials used during detailing jobs (such as leather seats).
Research potential employees online and make sure that their past experiences line up with yours so that there won't be any surprises once they start working on your vehicle.
Many detailers won't guarantee their work because they don't want people coming back asking for free repairs down the road (especially since many minor issues can develop over time due to normal wear and tear).
Make sure that all guarantees are clearly stated before starting work so that there won't be any surprises later down the road should problems arise after completion.
Learn more by clicking the video link below.
To help you stay one step ahead of unscrupulous operators, here are some tips on how to tell if you're about to get scammed.
Before booking an appointment with any car detailing service, take the time to look up reviews from other customers. If there are no reviews available, or if the reviews are overwhelmingly negative, this could be a sign that you should avoid doing business with them.
Most people who have had their cars detailed professionally will leave reviews of their experience online, so that can give you an idea of what to expect from any given service provider.
Ask About Their Products and Services
When researching car detailing services in Singapore, make sure you ask about the products they use and the services they provide.
Many unethical companies are known for using cheap products and cutting corners when it comes to providing quality services.
Ask questions such as "What brands of car care products do you use?" or "What kind of cleaning solutions do you prefer?"
This will help give you an indication of whether or not they are legitimate professionals who take pride in their work.
Finally, always make sure that you get quotes beforehand so that there aren't any surprises when it comes time to pay for your detailing service.
Make sure that the quotes include all applicable taxes and fees and that there are no hidden costs involved.
You also want to make sure that wages for employees working on your vehicle are included in the final price so that no one is being taken advantage of or treated unfairly.
Check Qualifications, Experience, and Contracts Thoroughly
Make sure you ask about their qualifications and experience, as well as the products they use during car detailing.
It is best to avoid any detailers who are unwilling to provide you with this information or quote an unusually low price.
Additionally, it is important to read all contracts carefully before signing them.
Tips for Hiring Reliable Detailers
To ensure that you get quality services from reliable detailers, there are some tips that you should follow.
Before hiring a car detailing service, it's important to research the company thoroughly.
Look at online reviews, ask for referrals from friends or family members, or visit the company's website or social media pages to learn more about their services and customer satisfaction ratings. 
It is important to hire a reputable and experienced detailing service provider in Singapore.
Word of mouth is always one of the best ways to find reliable professionals who can do a good job on your car detailing project. Ask around with friends and family members who have had their cars detailed recently and get an idea of which companies they recommend.
This will give you a better understanding of what kind of work each company offers and how satisfied customers are with the results they received.
Make sure that any car detailing service you hire has all the necessary certifications and licenses needed to operate legally in Singapore.
This is especially important if you're dealing with a high-end detailing service that uses specialized tools and equipment for intricate detailing jobs.
When hiring a car detailing service, make sure they have experience working on cars like yours before taking on any job.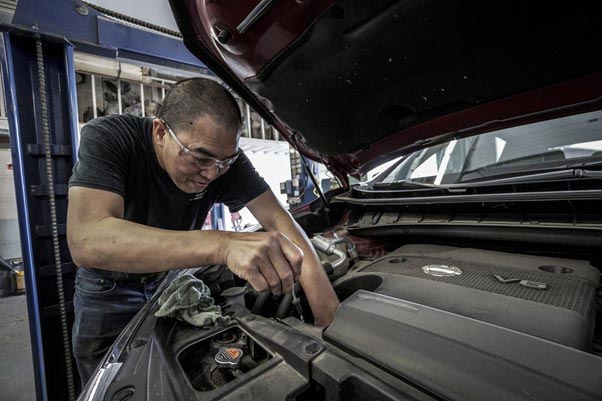 Also, don't hesitate to ask how long they have been in business; this will give you an idea of how experienced they are when it comes to delivering excellent results every time.
Don't be afraid to shop around and compare prices from different detailers before making your decision.
This will ensure that you get the best value for your money while still getting top-notch results from experienced professionals who know what they're doing.
Reading reviews online can be one of the best ways to gauge how reliable a car detailing service is before committing yourself financially or otherwise.
By reading both positive and negative reviews written by previous customers, you can get an idea of what kind of services each company provides.
Additionally, you can also get an idea of whether or not their employees are friendly and professional when dealing with customers directly during consultations or even simply over the phone during appointments setting up times/dates, etc.
If something goes wrong during the detailing process (e g scratches on the paint job due to improper tools used), reputable companies should offer some form of guarantee so that these types of issues can be addressed promptly without having to pay extra out-of-pocket expenses just because something went wrong during the process itself.
Make sure whatever company you end up choosing offers some form of guarantee so that these types of problems can be taken care of without additional cost incurred by you as a customer (or client).
Make sure any company or individual providing car detailing services carries proper insurance coverage.
So, if something does go wrong during the detailed process then there won't be any need to worry about being liable if anything happens (such as property damage).
Once again it's important to confirm quality standards set forth by a particular car detailer before taking the job; ask them questions like "what type of products do use?" "do have specific methods cleaning interior/exterior surfaces?" "are you knowledgeable about new techniques/methods?"
These types of inquiries should give more than enough information to determine whether the individual/company is capable of providing the top-notch results desired every time!
Finally, make sure to take the time to prepare the vehicle properly prior commencement of any detailed work.
Wash exterior surfaces remove dirt/debris and wax coating applied then clear away excess water using a microfiber towel afterward vacuum the interior area using appropriate attachments pick up hidden dust particles, etc.
All these steps should be taken to achieve the optimal results desired!
Finally, remember to have a written contract that includes all the details of the job, such as the cost of services, materials used, and the timeline for completion.
Car detailing scams can be avoided by doing your research and being cautious when hiring a service provider.
It is important to look for experienced detailers that use quality products and make sure to read the contracts carefully before signing them.
By following these tips, you can be assured of receiving quality services from reliable auto detailers in Singapore.
…